CH. Bet'r Oriental Gift Of God
[SHAY]
[1995-2006]
Shay was the very first Tibetan Spaniel to grace our home in 1995 as a 3 month old puppy, and the foundation of Gjnjah Tibetan Spaniels. Shay was bred by the late Betty Rosen [BET'R].
Gjnjah Lioness Of God, ELIZA, was out of the only litter Shay ever produced [1998], and our first Gjnjah litter. She was also the only puppy of three to be shown and bred. Eliza is the mother of two AKC Champions, Spirit and Bria, and the grandmother of our two TSCA National Specialty winners, Glory and Lamba.
*We are very proud to acknowledge that Shay's great-granddaughter, CH. Gjnjah's Eternal Glitter [GLORY], was the 2005 TSCA National Specialty "Winners Bitch", "Best Of Winners", and "Best Bred-By Exhibitor", held in Albuquerque, NM. In 2009 GLORY was the #1 Tibetan Spaniel in AKC Agility.
[CONGRATULATIONS! Glory and Jane do it again in 2010, 2011...
#1 Tibetan Spaniel in AKC Agility!!!]
*We are very excited to announce that another Shay great-granddaughter, Gjnjah's Love Gift [LAMBA], was the 2009 TSCA National Specialty "Best Bred-By Exhibitor" and "Reserve Winners Bitch", held in Dallas, TX.
*SEE: Photos on other tabs
Breeder/Owner/Handler
Gina T. Podsednik
Fort Worth, TX
817-426-9311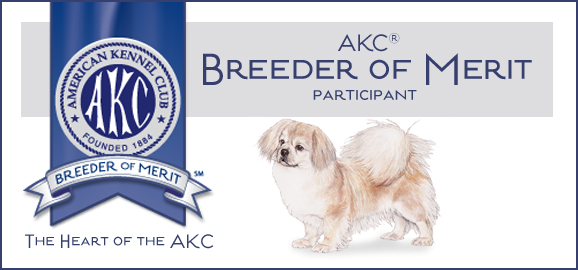 We are a small kennel passionate about the Tibetan Spaniel breed, and dedicated to the health, happiness, and success of our Tibetan Spaniels. Gjnjah Tibbies are bred and reared in our home with a lot of love and attention, on a limited basis, to promote excellence of quality in mind, body, and SPIRIT!
Our Tibetan Spaniels are strictly a hobby, and the only breed we've ever shown or bred. Much time, energy and years have gone into the research of pedigrees, purchases, and breedings of our Tibbies.
I am an active member of the Tibetan Spaniel Club of America, and in good standing. As an owner/breeder/handler I respect and adhere to "The Code of Ethics" set forth by the TSCA.
"GLORY"
Basking in TEXAS Bluebonnets
2010